Empire Collision Center - Certified Collision Repair Specialists.
At Empire CollisionCenter we only use state of the art equipment and factory trained technicians. We perform high quality work and always provide extraordinary customer service. Come visit us today!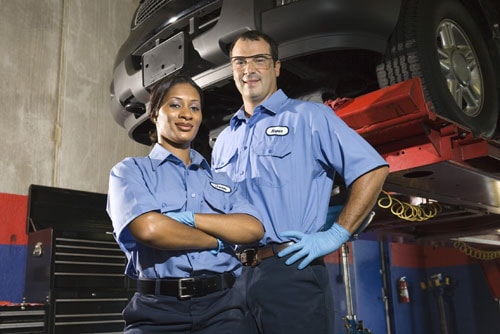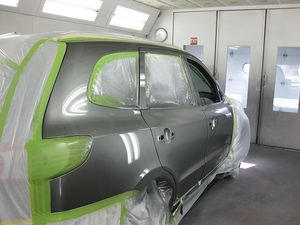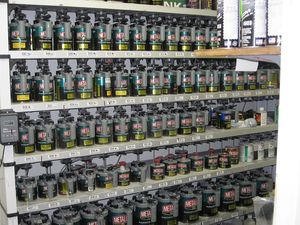 What to expect: We understand your vehicle and all its technical systems. We're proud to offer genuine Ford and Hyundai parts. We know you want to feel as good about your vehicle today as you did the day you bought it. And our Certified technicians have the skills and finesse you need to restore your vehicle so it will look and feel like new. We'll create a written estimate of what's recommended to complete the repair, and we will offer Ford and Hyundai OEM Parts. In addition, if there is other service work that is required to restore your vehicle to pre-accident condition, we have Certified Service technicians on hand. We'll review the estimate with you and address any questions you may have.
Please contact our Collision Repair Department at 1-888-504-8006>
All makes & models from a minor scratch to the largest collision repair, Empire handles it all!
Expert Collision Repair at our Swansea Body Shop Gets You Back on the Road Faster
Accidents happen--and if you find yourself on the wrong end of a fender-bender in Swansea, or a fallen tree limb, or a wayward shopping cart in a parking lot in Providence, Cranston, Warwick or North Providence, then professional collision repair is in your near future. The body shop at Empire Auto Group has your back. If you've been in an accident or your car has suffered damage, you should only need to worry about getting your life back on track. We'll do the rest.
Our state-of-the-art collision repair center provides expert technical support for frame work, front-end alignment service, dent and ring repair, windshield repair or replacement, frame straightening, suspension work, post-collision detailing, color matching for exterior paint, and more. By using genuine auto parts and model-specific accessories directly from our parts store, many of these repairs can be done in-house without needing to order additional parts. We can even work with your insurance company to make sure that your policy covers the maximum amount--possibly helping you save hundreds of dollars out of pocket.
If you only have basic maintenance needs, like oil changes, break repair, and minor auto detailing, contact the service center at Empire Auto Group--but if tough damage, dings and dents, or a warped frame is haunting your everyday life, it's time to contact your local collision repair center near Swansea, Fall River, Providence, Cranston, Warwick and North Providence. We'll get you back on track, fast.
Schedule a service appointment online to get the process started. Body repair for your frame or chassis isn't something you want to put off--let the team at Empire Auto Group help you get your vehicle back, and your life back. If you'd prefer to get a quote or an estimate for collision repair, please give us a call.
Quality Work You Can Trust
Here at Empire Collision Center, we are a preferred provider. This means that we handle all negotiations and can arrange for insurance payments so you have less to worry about. We want to make your collision repair as hassle-free as possible.
Industry Training
Our technicians receive continual training to maintain their high level of skill and make sure your vehicle is repaired to it pre-accident condition. Our technicians are extremely thorough and check to make sure that every nut, bolt and piece of metal is checked to make sure no damage is overlooked.
Aluminum Repair Technology
Ford's F-150 is now constructed with a high-strength, military-grade, aluminum-alloy body and a high-strength steel frame. We work with specialized aluminum repair tools and equipment to make sure your vehicle is repaired to manufacturer specifications.
Frame Machine
We have invested in a uni-body frame machine which puts your vehicle's frame back to its original specification, according to the manufacturer.
Spray Booth
Our State-of-the-art Spray Booths provide a specialized, clean environment for painting, which results in a factory quality finish.
Before and After
- 
Remember, there's only one way to do Collision Repair Work - the Right Way.
The Limited Lifetime Guaranty covers the areas of the vehicle refinished with specified Sherwin-Williams automotive paint products for as long as the vehicle owner owns the vehicle. Limited Lifetime Guaranty against peeling, cracking, crazing, extensive loss of gloss, color fading and/or chalking and moisture blistering. Covered systems and specified time period when used with Sherwin-Williams Undercoat System. Lifetime - ULTRA 7000® Basecoat /Clearcoat, ULTRA ONE HPU® Single Stage, AWX™ Performance Plus Waterborne Refinish System. Some restrictions may apply.
•    FREE ESTIMATES
•    LICENSED APPRAISER
•    GLASS REPLACEMENT
•    INSURANCE RENTALS
•    FRAME REPAIR
•    ALL MAKES & MODELS
•    CUSTOM FABRICATION
•    PIN-STRIPING & AIRBRUSHING
•    24 HOUR TOWING AVAILABLE