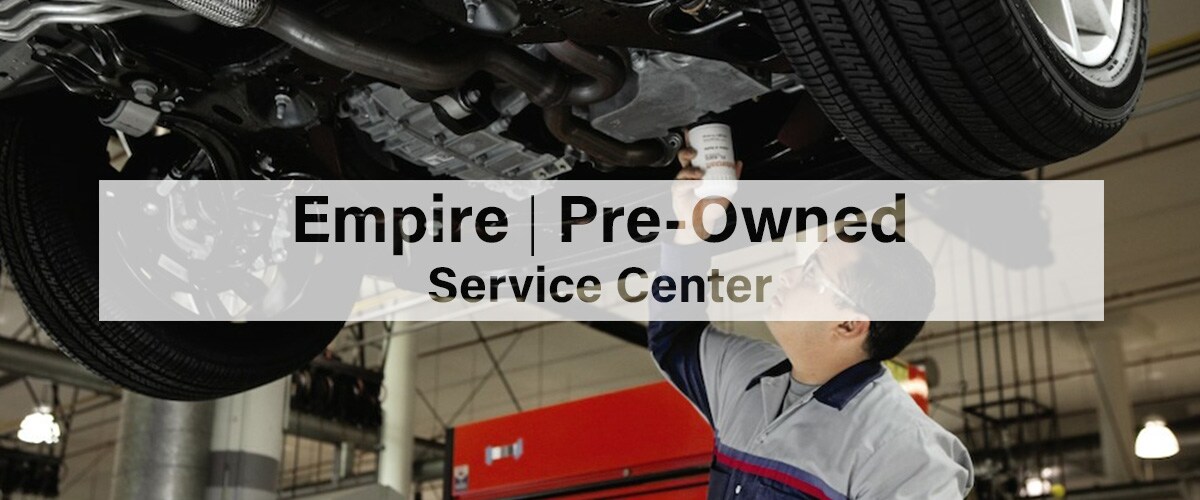 Service Your Car, Truck or SUV at Our Swansea, MA Repair Center!
It doesn't matter if you're from North Providence, RI or East Providence, RI or beyond, your car will eventually require servicing. Before that check engine light or routine maintenance procedure snowballs into a costly repair, visit our location. Our used car dealership offers drivers a one-stop shop for all of their automotive repair needs at our service center.
Hours
Monday

9:00AM - 7:00PM

Tuesday

9:00AM - 7:00PM

Wednesday

9:00AM - 7:00PM

Thursday

9:00AM - 7:00PM

Friday

9:00AM - 7:00PM

Saturday

9:00AM - 6:00PM

Sunday

11:00AM - 3:00PM
Our Trained Staff of Experts
When you arrive at our service center, you will be welcomed by our technicians. They will give you a warm welcome as they schedule your car for a repair. They are experts in their field with years of experience repairing cars from a variety of makes and models and they would be happy to repair yours as well. Some of our services include:
No matter which service you utilize, our team will always repair your vehicle with OEM parts. These are car parts that specifically designed for your vehicle. While other service centers cut corners and use generic parts, our team likes to get the job done right the first time.
Generic parts tend to wear out sooner than OEM parts. At the end of the day, this means that you might spend more money when repairing your car with generic parts because they will need to replaced sooner and more money will come out of your pocket for labor costs. Save your money by repairing your car with our trusted team.
Service Specials
Whether you're from Cranston, RI or Warwick, RI, everyone loves saving money. Our used car dealership can help you save in the vehicle repair process by offering numerous service specials. These specials bundle common services together or offer lower rates for certain services.
While yur service specials are intended to save you money, they are also incentives. We understand that some families have to make the difficult choice or repairing their vehicle or paying that monthly bill. A service special can mean the difference between rotating your tires or not paying your phone bill. We want you to maintain your car so you can save money in the long-run and that is why we offer a variety of service specials.
If you see a service special that you can take advantage of, act fast! We consistently rotate our specials to provide our clients with a diverse selection. On the other hand, if you don't see a service special that is designed for you then you should still contact our dealership. Our team may be able to work with you to find a solution that will repair your vehicle and not cause you to break your monthly budget.
Schedule Your Service Today!
Some people push their maintenance dates. If you push your oil change then your oil will continue to break down, become less effective in lubricating your engine and eventually wear it out. A car that would normally last years could be reduced to a lifespan of only a few months if you fail to do regular oil changes.
If you skip out on brake repair then you are putting yourself and those around you in danger. This is because your stopping ability will be reduced and you may not be able to stop in time in emergency situations. If you are interested in maintaining a safe vehicle then be sure to schedule your service with our Providence, RI area dealership today!