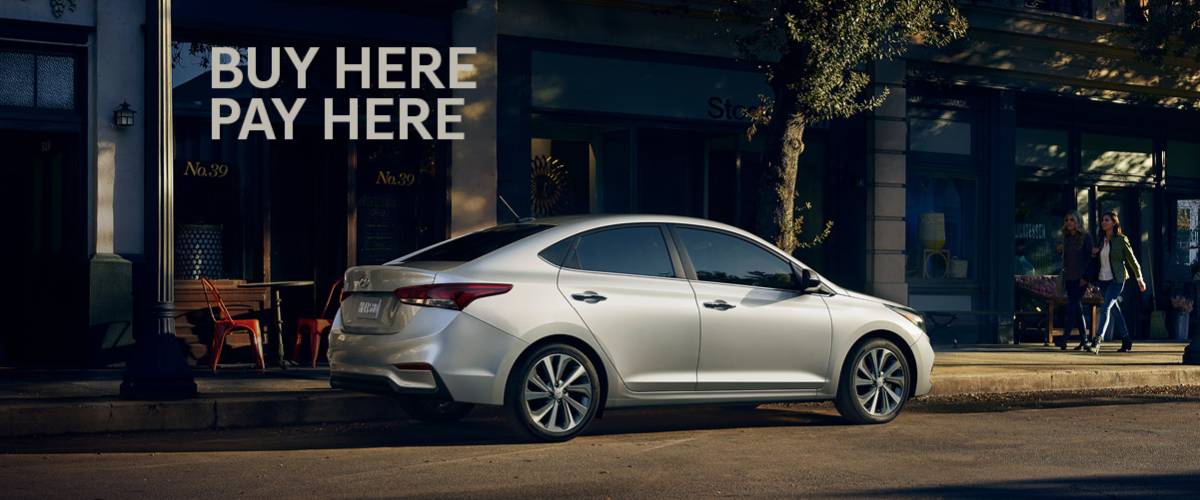 Learn More About the Empire Pre-Owned Buy Here, Pay Here Program
Are you shopping for a pre-owned vehicle in the Swansea, MA area but don't have the kind of credit score required by other dealerships to drive home in your dream used car, truck, or SUV? Don't fret, the finance center here at Empire Pre-Owned Superstore offers a helpful program to ensure that everyone can make their way home in a vehicle that works for their lifestyle. Learn more about the unique Buy Here, Pay Here program that simplifies financing, today.
Credit Problems? We'll Help You with a Solution
At Empire Pre-Owned Superstore, we believe that every Providence, RI driver that comes through our doors should be offered the opportunity to drive home in the car, truck, or SUV that will serve their lives for many years to come. Our combination of finance tactics works to make driving your own vehicle more accessible.
First, we specialize in offering minimum down payments on most of our vehicles to remain as affordable as possible and make the initial financial strain as small as we can make it. After that, we also offer lower monthly payment programs to more evenly distribute the price of your vehicle. These options are ideal for customers that have a lower credit score than is traditionally accepted for auto loans or are lacking in credit altogether.
What is Subprime Credit?
Many young or first-time car shoppers around Cranston, RI struggle to obtain an auto loan due to lack of credit. However, here at your Warwick, RI dealership, we believe the intent to finance a car is a phenomenal step towards independence and responsibility and should not be limited to those with established histories. With our Buy Here, Pay Here program, you can have faith that you'll be able to finance your first car and make such an important investment with a little bit of help.
What is Damaged Credit?
Unfortunately, there are many difficult circumstances that leave people with damaged credit. This could be a bankruptcy, divorce, or poor credit practices. We understand that these events do not define who you are as a driver and know that your mobility and independence is of utmost importance. We work hard to get you accepted for a loan that adheres to your budget and can even help you build your credit moving forward.
High Quality Used Vehicles to Explore
If you've been disappointed with your dealership options around North Providence, RI, shop the stunning used inventory at your local Empire Pre-Owned Superstore. Each and every vehicle that you see on our lot has endured a thorough inspection from our expert technicians that you can count on.
Find the car, truck, and SUV models you've been looking for at competitive prices. We offer options from reliable brands like Ford, GMC, Hyundai, Nissan, and Toyota, alongside luxurious brands like Audi, BMW, Land Rover, and many more. Whether you're shopping for grit and towing capacity, style and technology, power and safety, or any other combination, we have options for you near East Providence, RI.
Learn More About Empire Pre-Owned Superstore Today
Think you want to shop with us and take advantage of our helpful Buy Here, Pay Here financing program? It's time to schedule your test drive with one of our beautiful cars, trucks, or SUVs today to get the ball rolling. If you have any questions you'd like to ask us before scheduling your visit, you can contact us easily utilizing our online form. Our automotive experts are here to find solutions and answer any question or concern you might have about the car buying and financing process.
Find directions to our dealership doors today, we're eager to welcome you to our friendly and helpful environment and make your ownership goals become a reality.