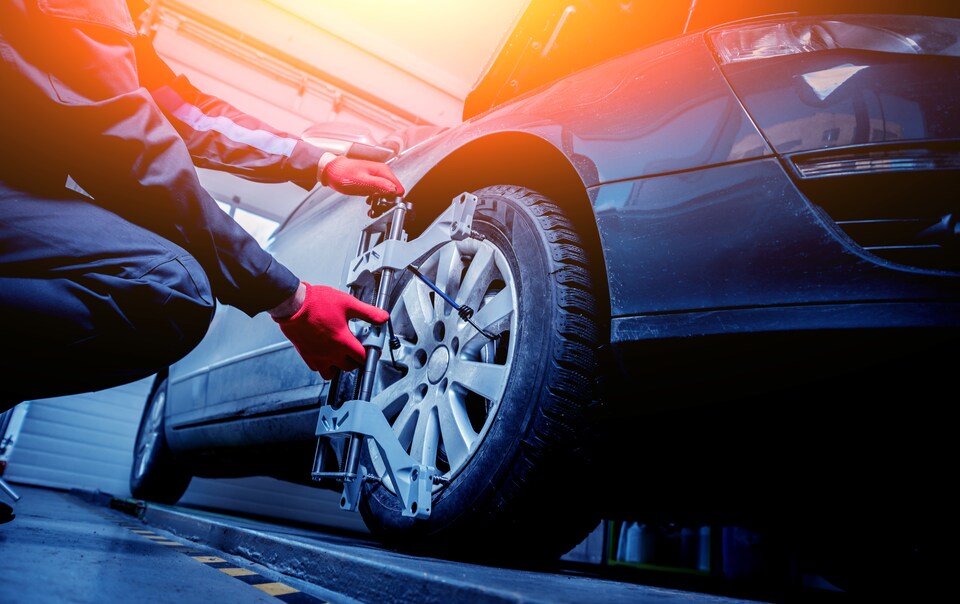 Whether you're a seasoned driver or new to the areas of Swansea and eastern Mass, we all know the toll that wintertime driving takes on our vehicles when facing icy roads and rugged terrains. To prolong the well-being and performance of your car, truck, or SUV, it's wise to have your vehicle inspected after the winter season to ensure full operational integrity, especially when it comes to your wheel alignment. Here's how taking your vehicle to our dealership benefits the value and longevity of your vehicle investment.
Our expert service team works with some of today's most innovative tools and technology to ensure your vehicle remains safe and reliable throughout your every commute. If lately, you've noticed that your steering seems to be pulling in one direction or the other, it may be due to an offset alignment. Our professional technicians know just how to handle this problem and fixing it early on prevents any further damages or potential problems for your vehicle.
If you feel like your wheel alignment is out of touch, don't hesitate to bring your car model into our service center so we can diagnose the problem. Expect the utmost professionalism from our staff as well as timely service that will prolong the value of your vehicle as well as give you peace of mind when taking on the Massachusetts roads and highways. Schedule your alignment appointment today by calling our service center at (888) 504.8006, and we'll set you up with a time and date for service as soon as your ready. We look forward to serving you!